Reply To: Happy New Year from Harrisburg, PA!
January 7, 2017 at 4:17 am
#502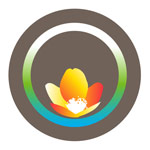 Dina Taucher
Participant
Thanks, Kristin!
I was so glad to see your pics and news articles! We are a bit nervous about vandalism and "after-hours" curiosity and hope that we will gain some volunteer-partners by bringing the community in on our installation and sharing about what we are trying to do over the long-term. With some hands-on demonstrations, official looking signage and a functional "bird house decoyed" camera–we are optimistic.
Dina